B34/AC1 AIR CONDITIONING & HEATING MONITORS
If the temperature in the building is cooler than necessary, the cost saving by increasing the cooling temperature by 1°C will be approximately 10% on the power bill. 25°C is the recommended summer cooling limit and 19°C the recommended winter heating limit.
Issue these heating and air conditioning monitors to each room for an energy efficient building !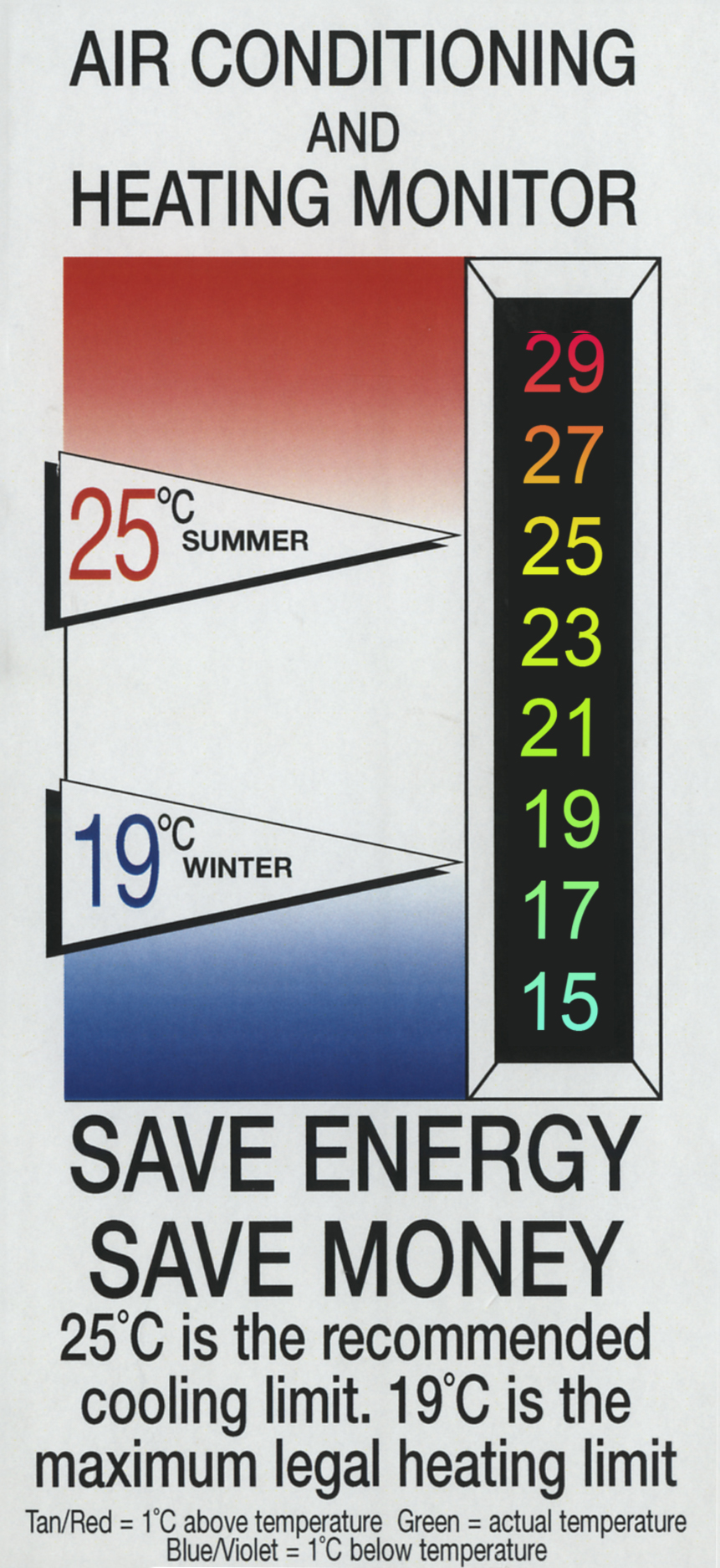 2 x Self Adhesive pads on the back 0.8mm Thick Card Base to prevent curling